And on the seventh day, she rested.
Well, it wasn't technically a complete day of rest. The Baler didn't finish yesterday, so I had an opportunity to flip a section I was concerned about one more time.



After that, the pups and I had a nice stroll around the field.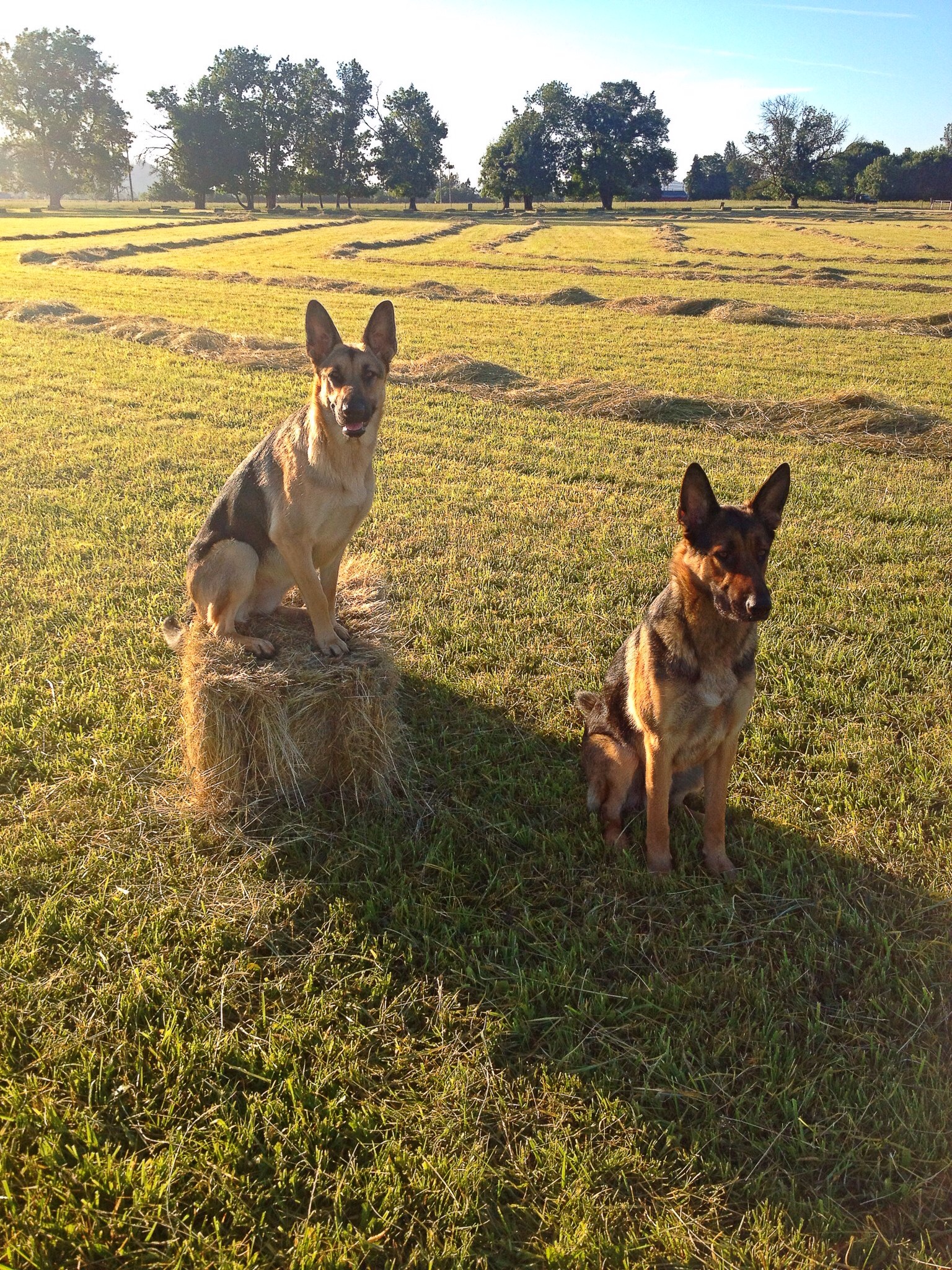 I love the mid-morning. It's brilliantly nice, but not too hot.
Stonehenge level: you're doing it wrong.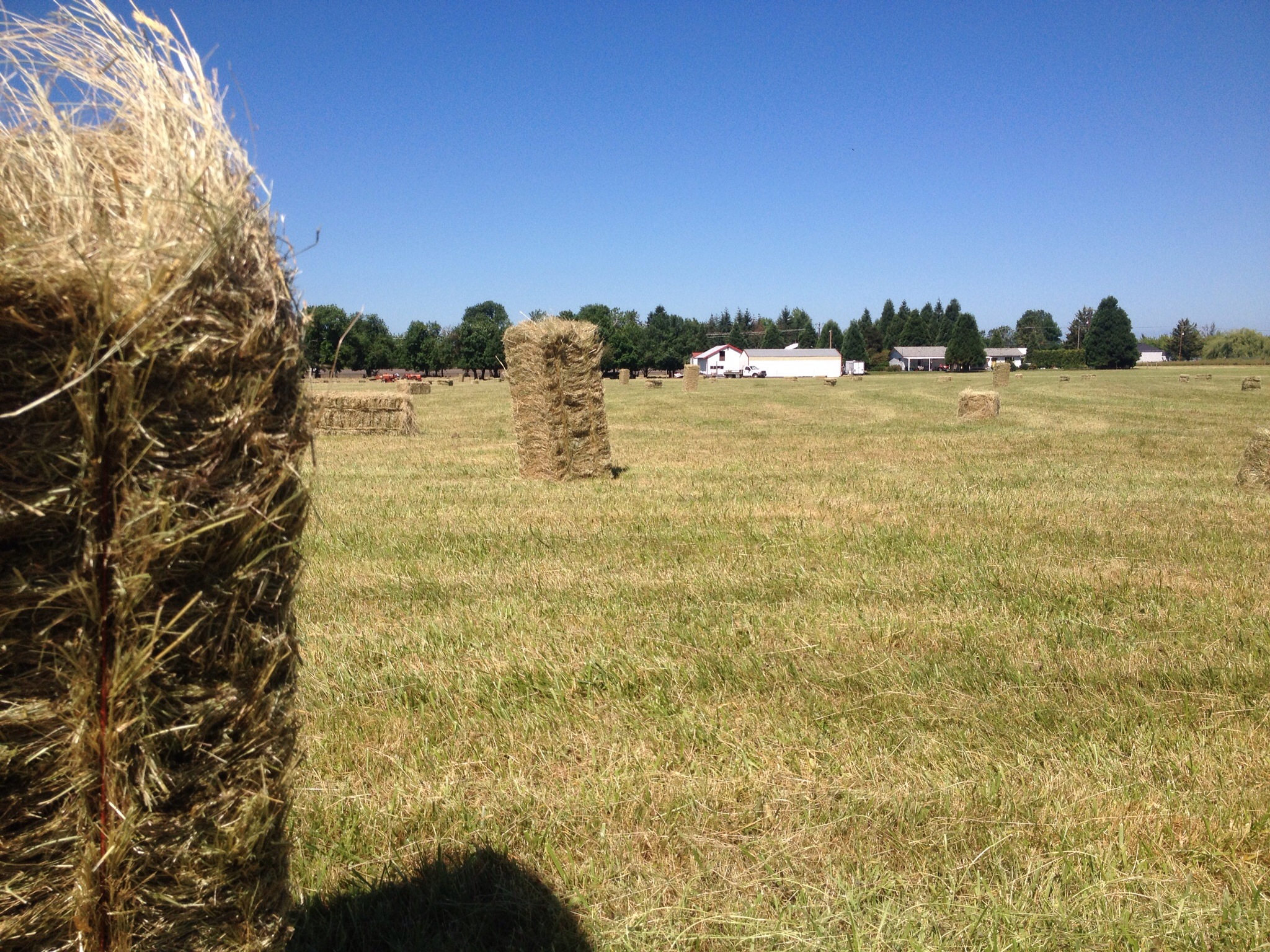 One little, two little, three little hay bales, four little, five little, six little hay bales…
Being out in the field, all day, it's tough work for a dog. And for the seventh day straight. All work and no play is not good for a #hairybeast. Schwimming?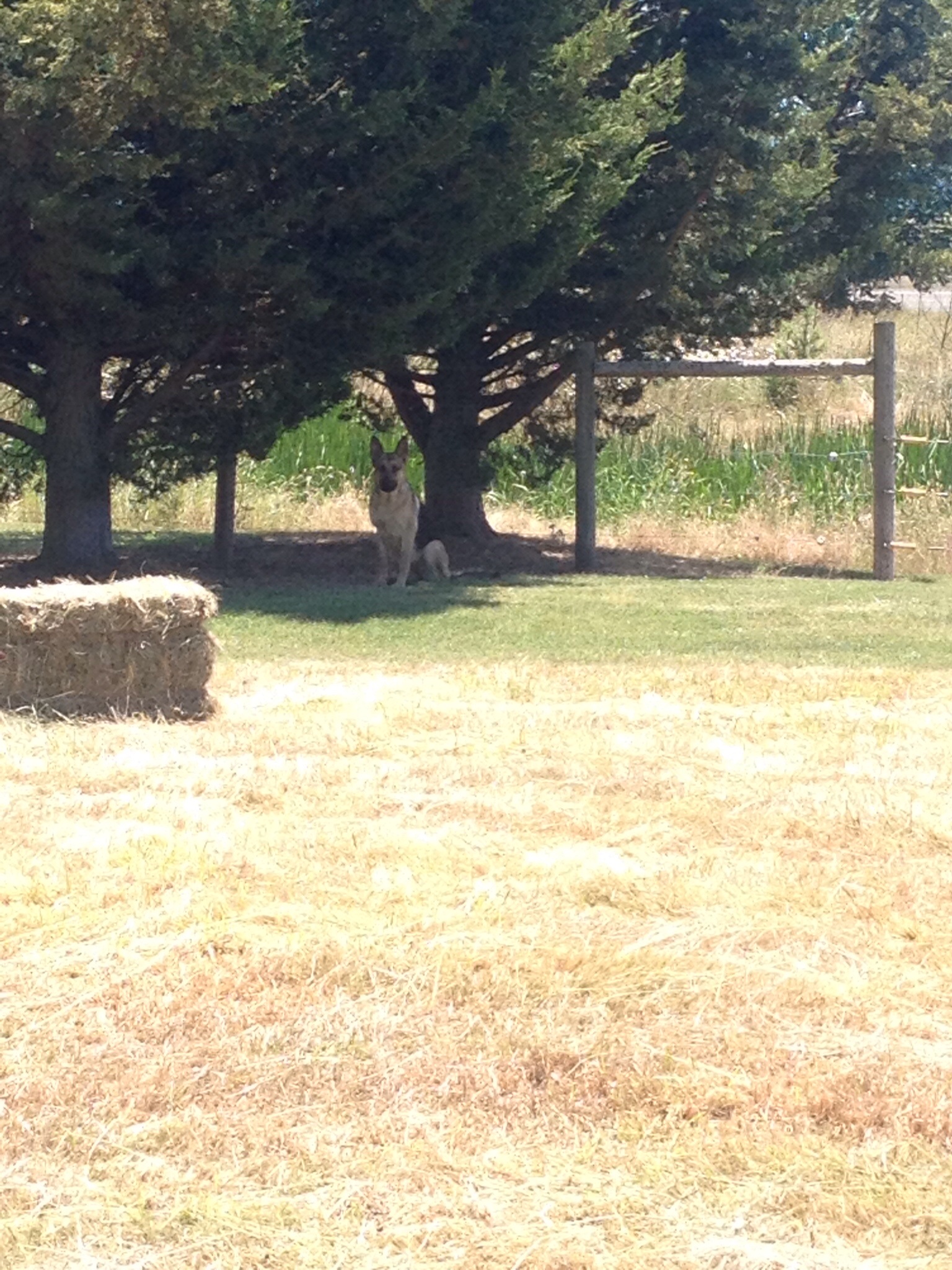 Once the Baler arrived and got started for the day, it was on to cleaning up corners. Forgot to mention that yesterday–sometimes the corners are a little dicey and you have to pick a line. That often means some stuff gets missed. So, cleaned up corners.
Schwimming?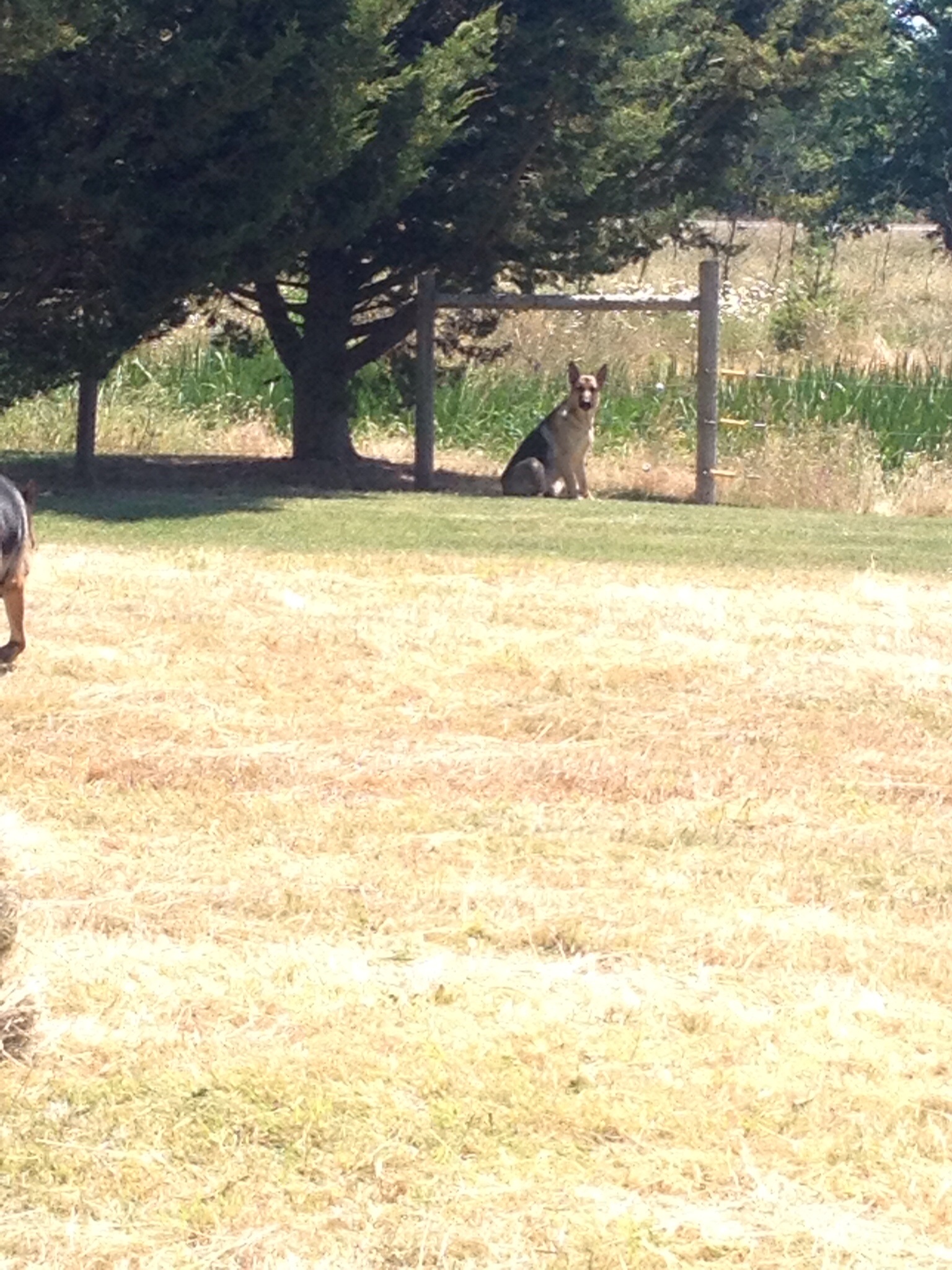 Baler's done, 22 ton. Yay! Two more than last year. And happy customers. Or, more accurately, happy customer horses, goats, and mule. And everyone will come back next year.
Schwimming??!!??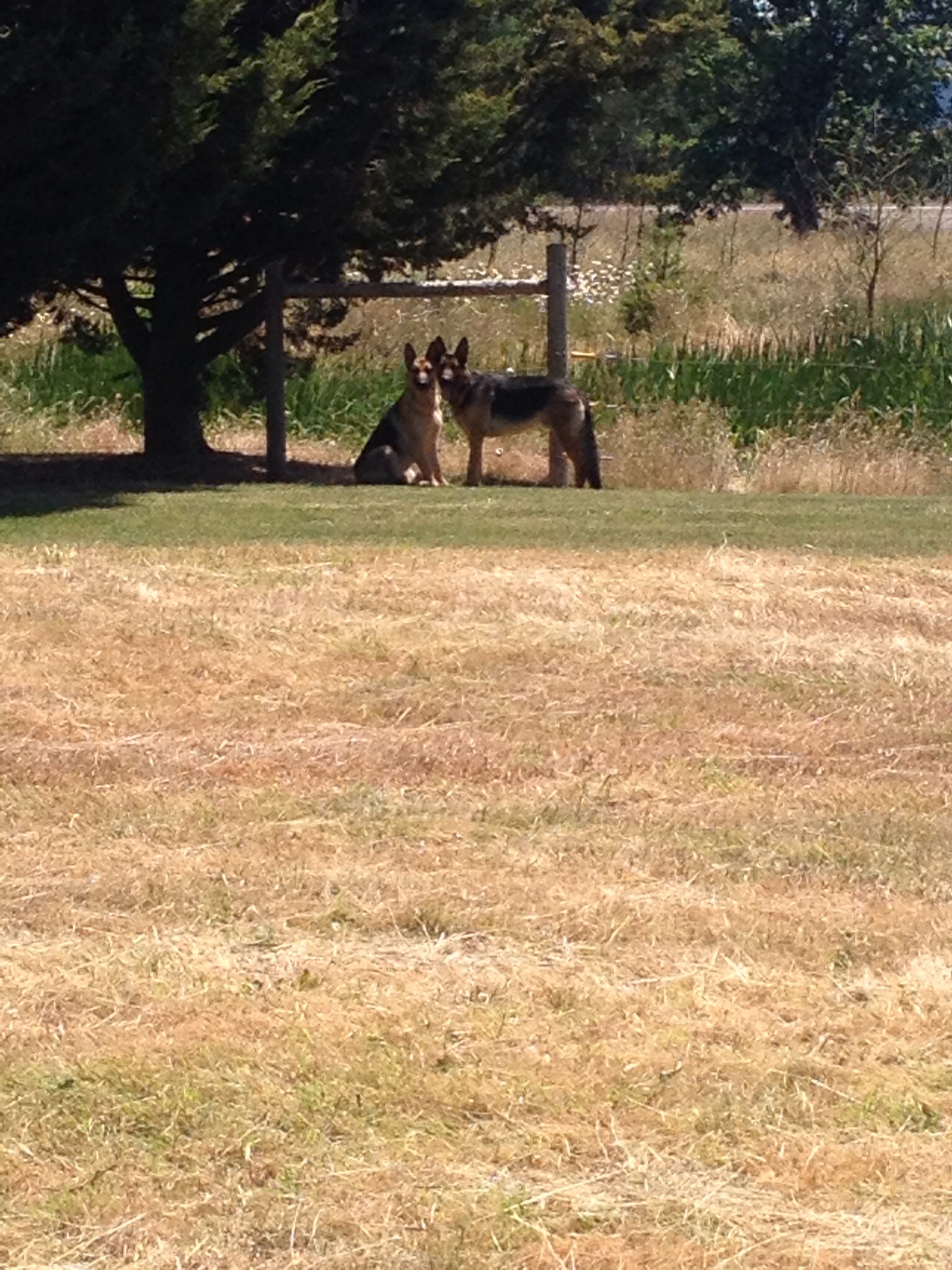 Yes, the pushy dogs got their way. Twice.
Don't mind admitting I trundled off and napped away the early evening. Now the pressure of getting it all done is off, I find I'm tired. It's been a long week. A very long week.



Tomorrow is a sleeping in day. Don't think it will be too hard to convince the #hairybeasts.