Friday. The end of the work week. A chance to get caught up. Or a chance to review what got done and reset for next week what didn't.
Friday afternoon. The start of the weekend; a shift in routine for two days. A lull…a moment in time to be deliberate…to just breathe. Experience. Be.
Got home from work, had dinner, then headed out to the field, to the strategically located dirt pile (yeah, it's a thing) to fill a pot to plant the snap peas.
Filled the pot with dirt, then went off to admire daffies….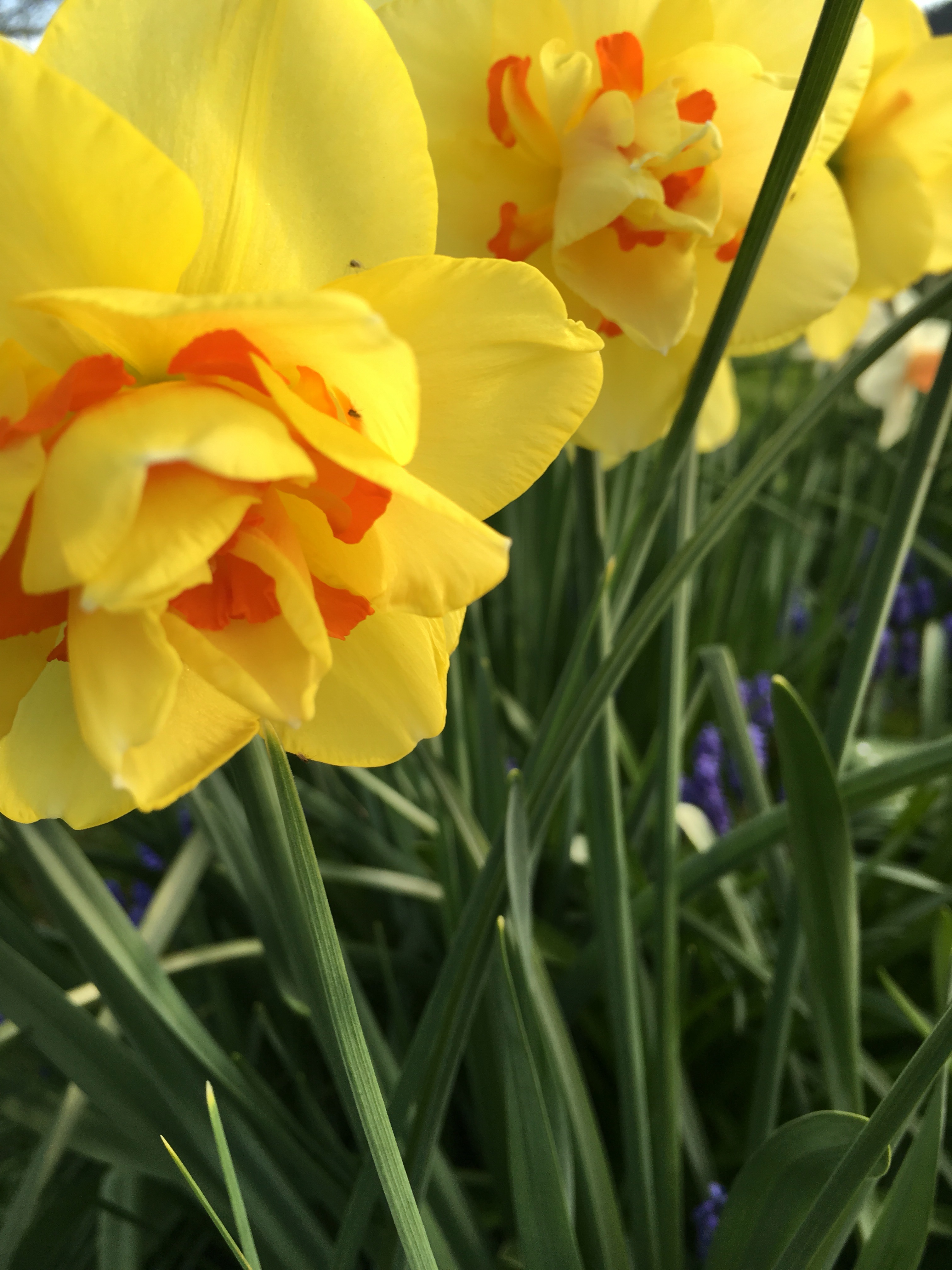 …and tulips…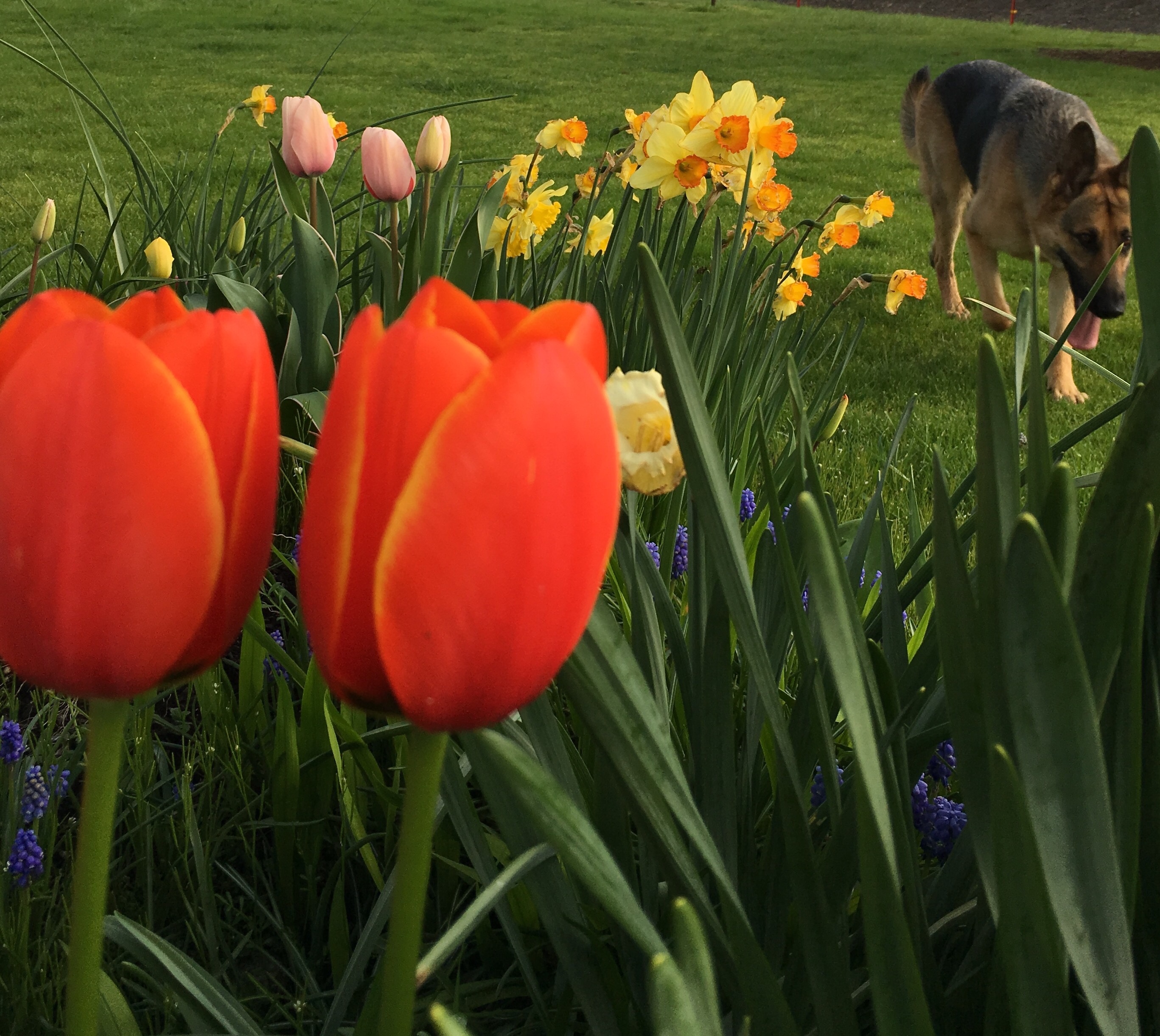 …and the rock garden….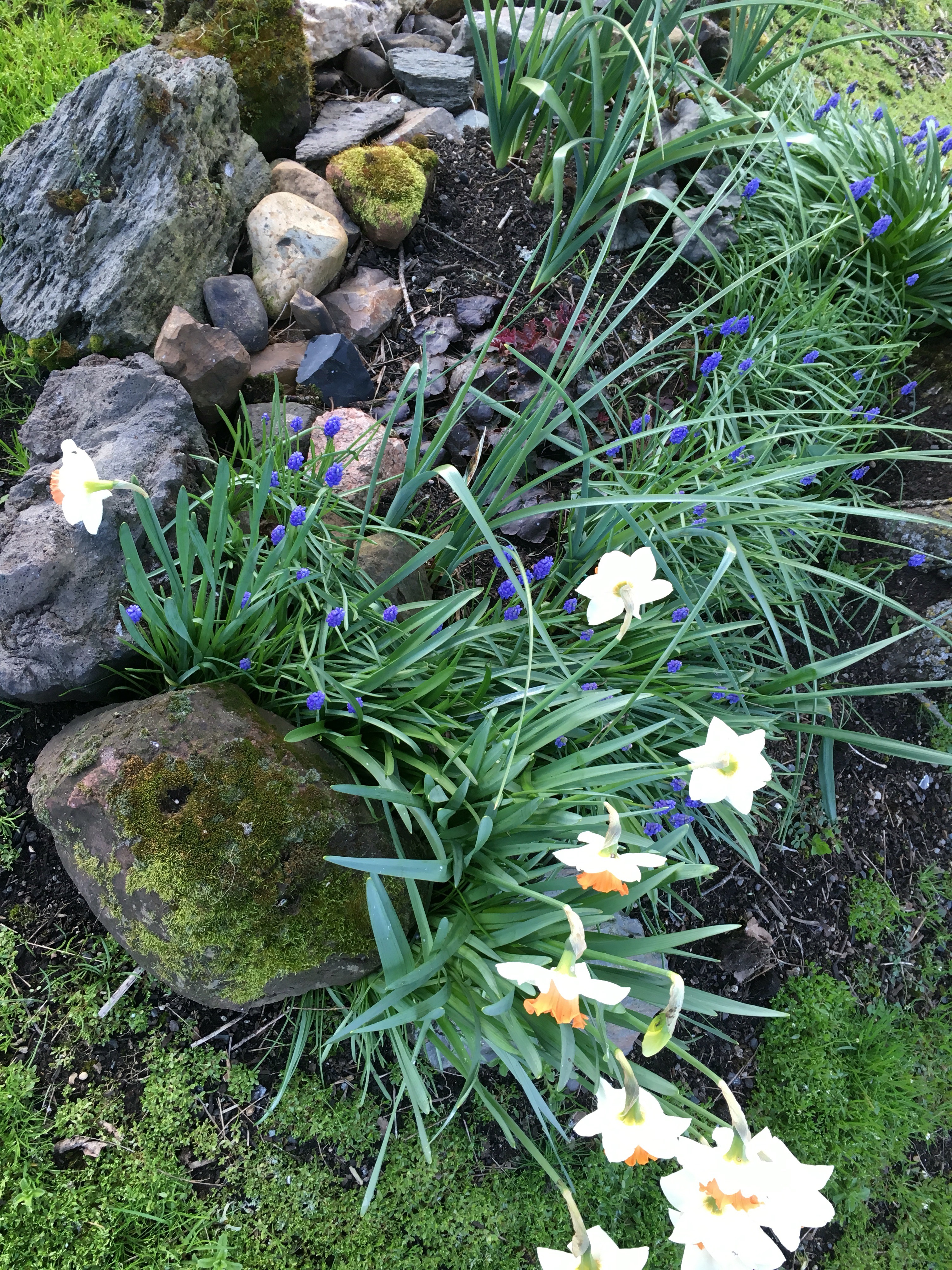 …picked up a few sticks on the way back to the ATV, and evaluated the situation…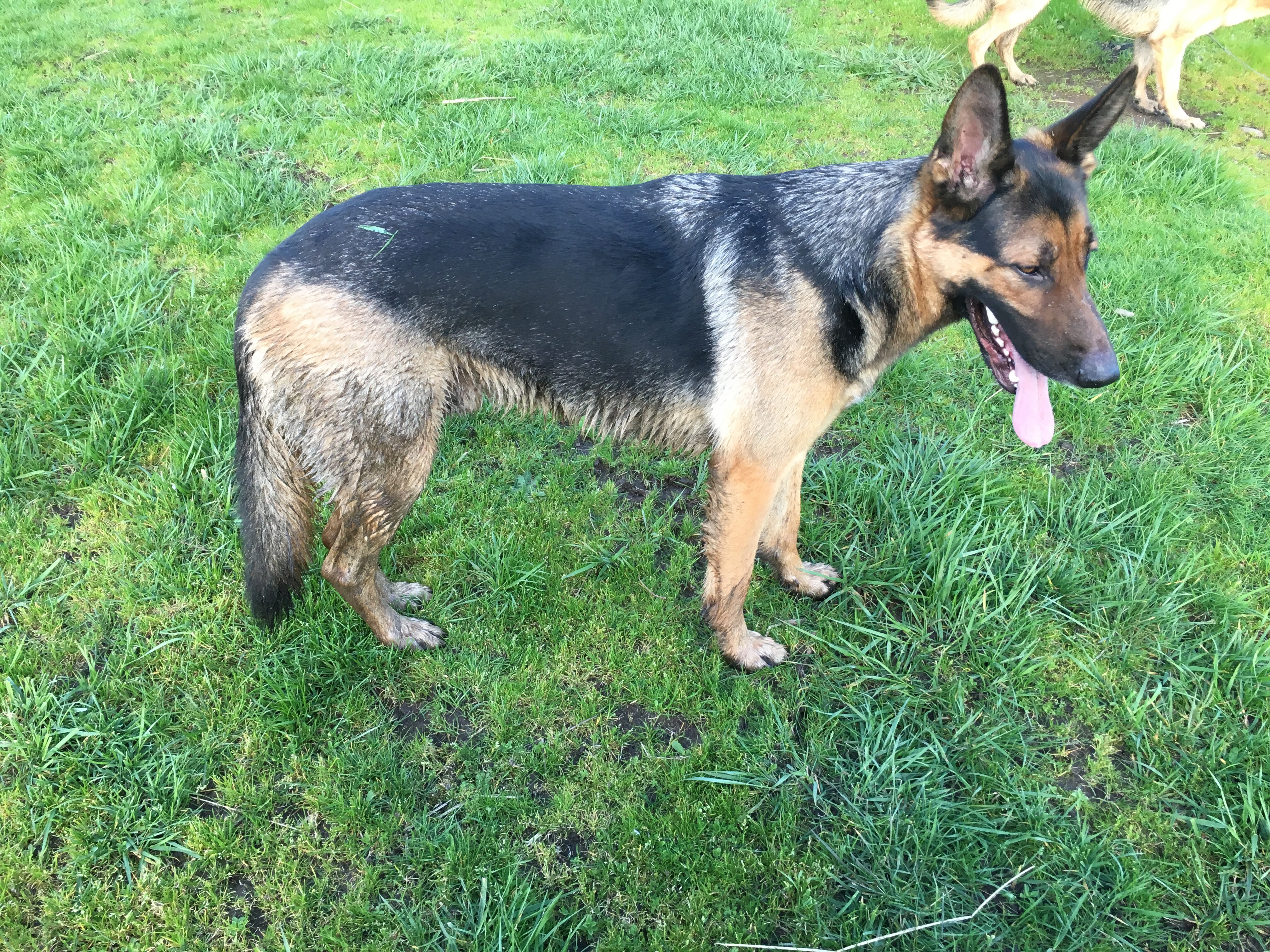 …for which the only logical solution is a quick trip to the creek, that no one protested.
Obviously.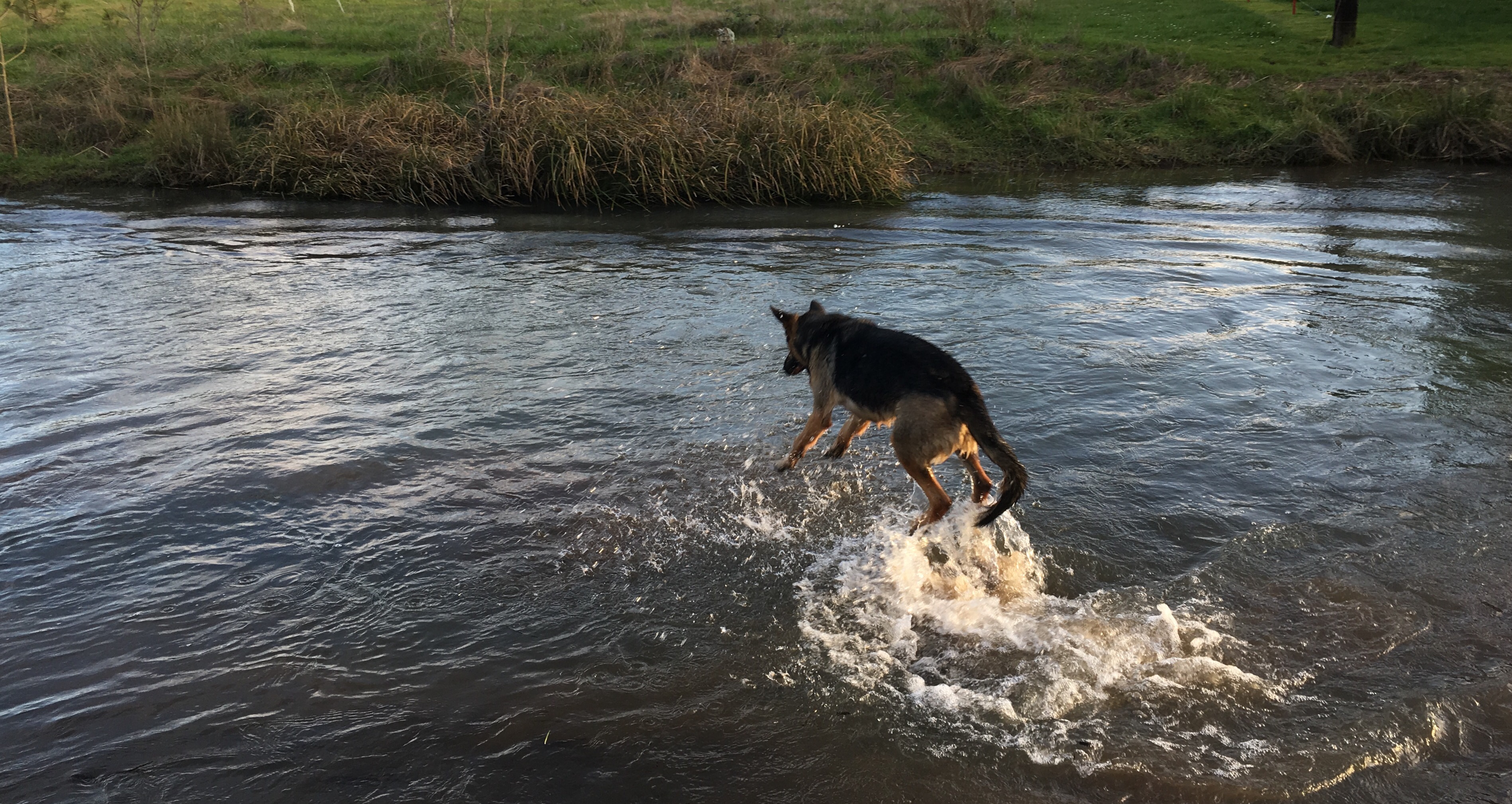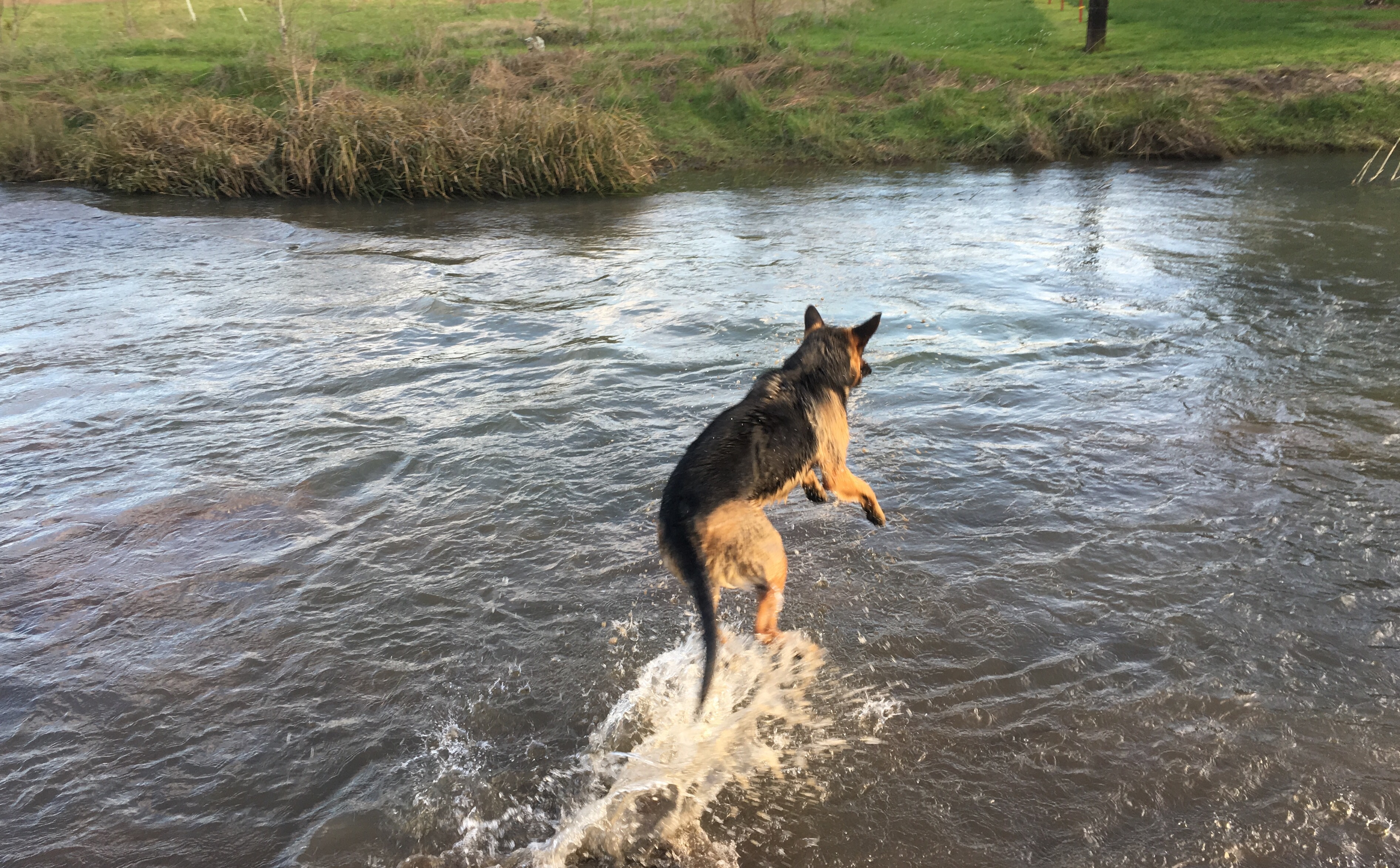 My girl dog is a big fan of big sticks.
"I have my stick."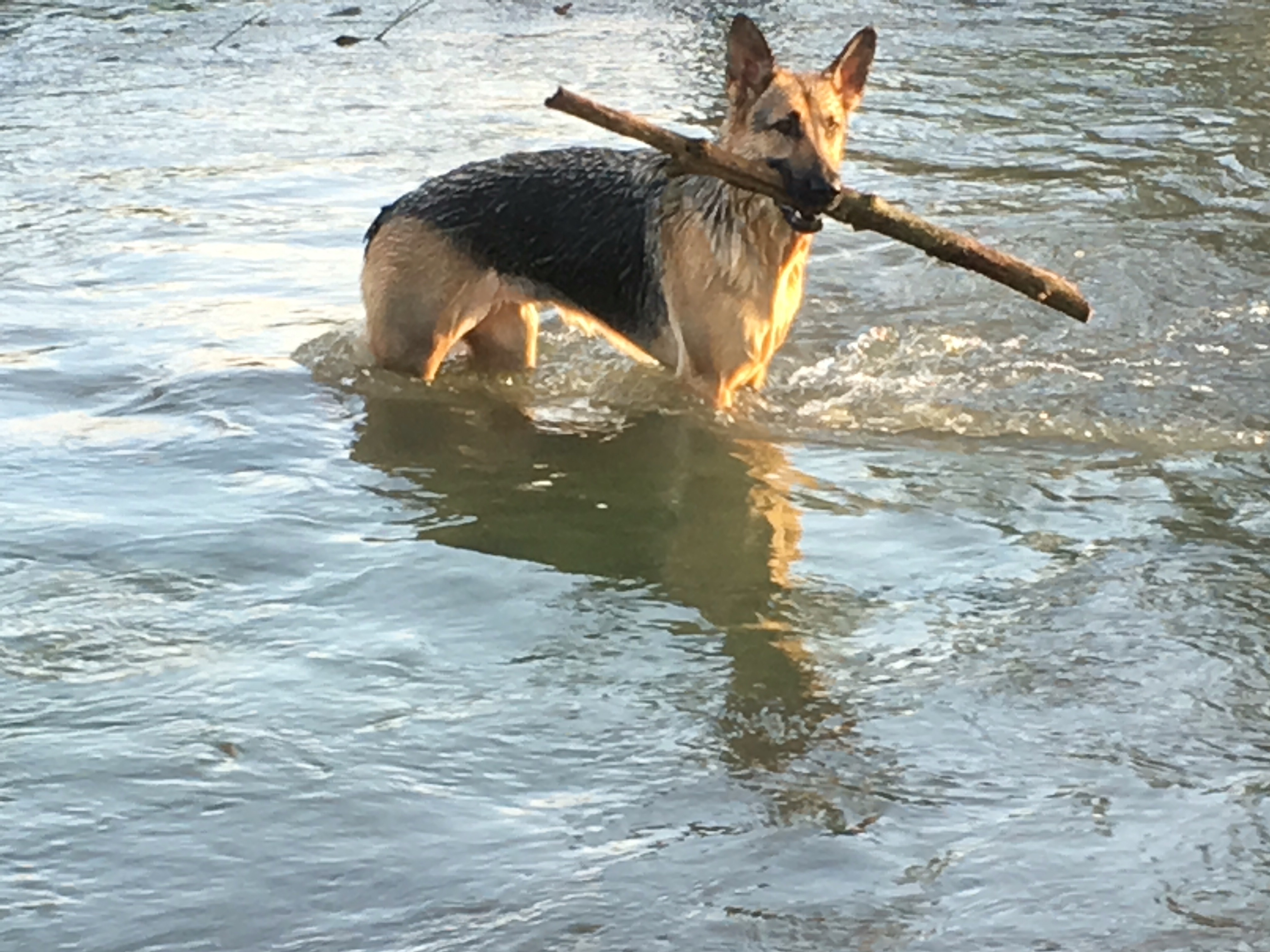 "And I can let it go…"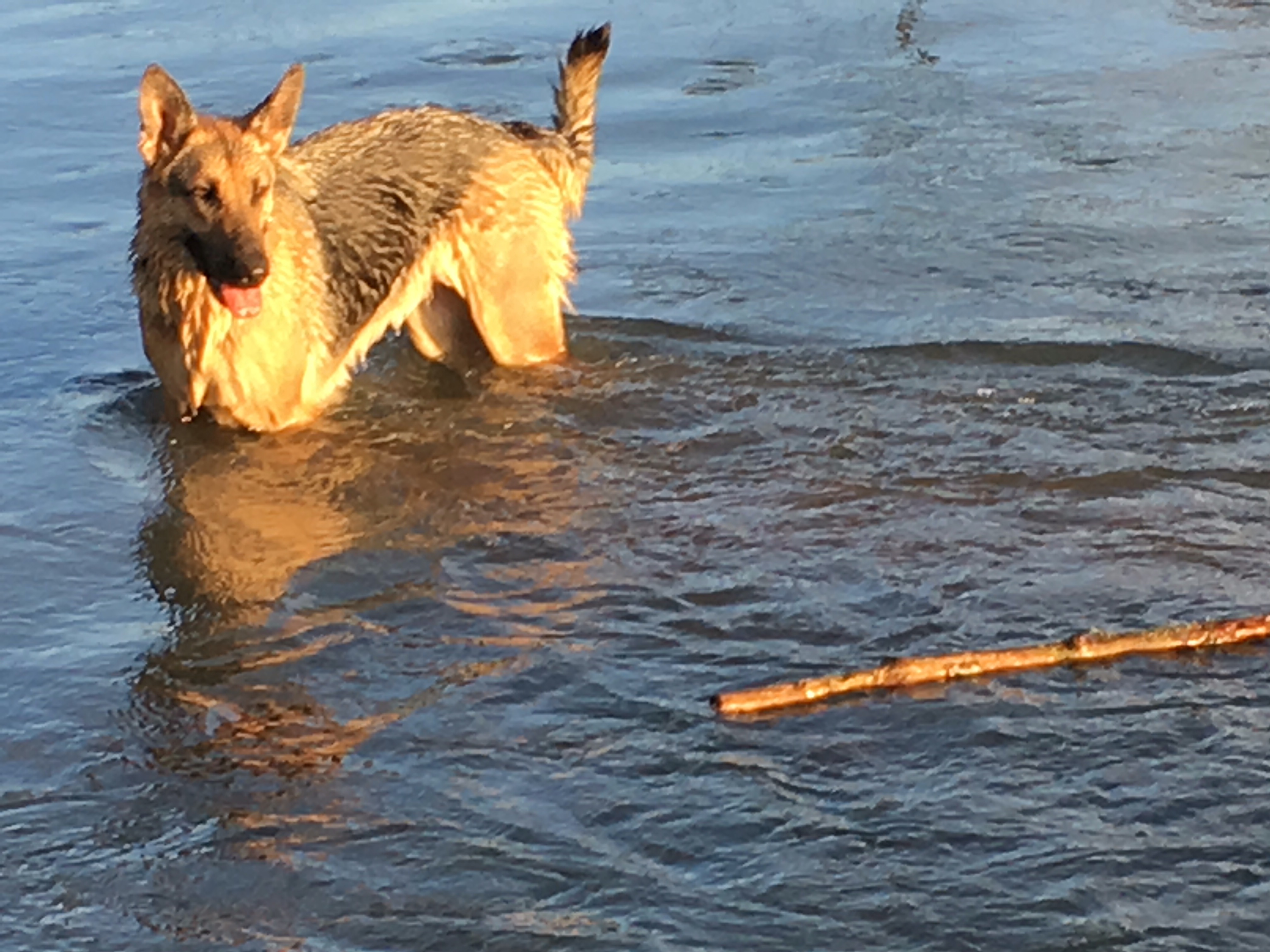 "…and bring it back again…"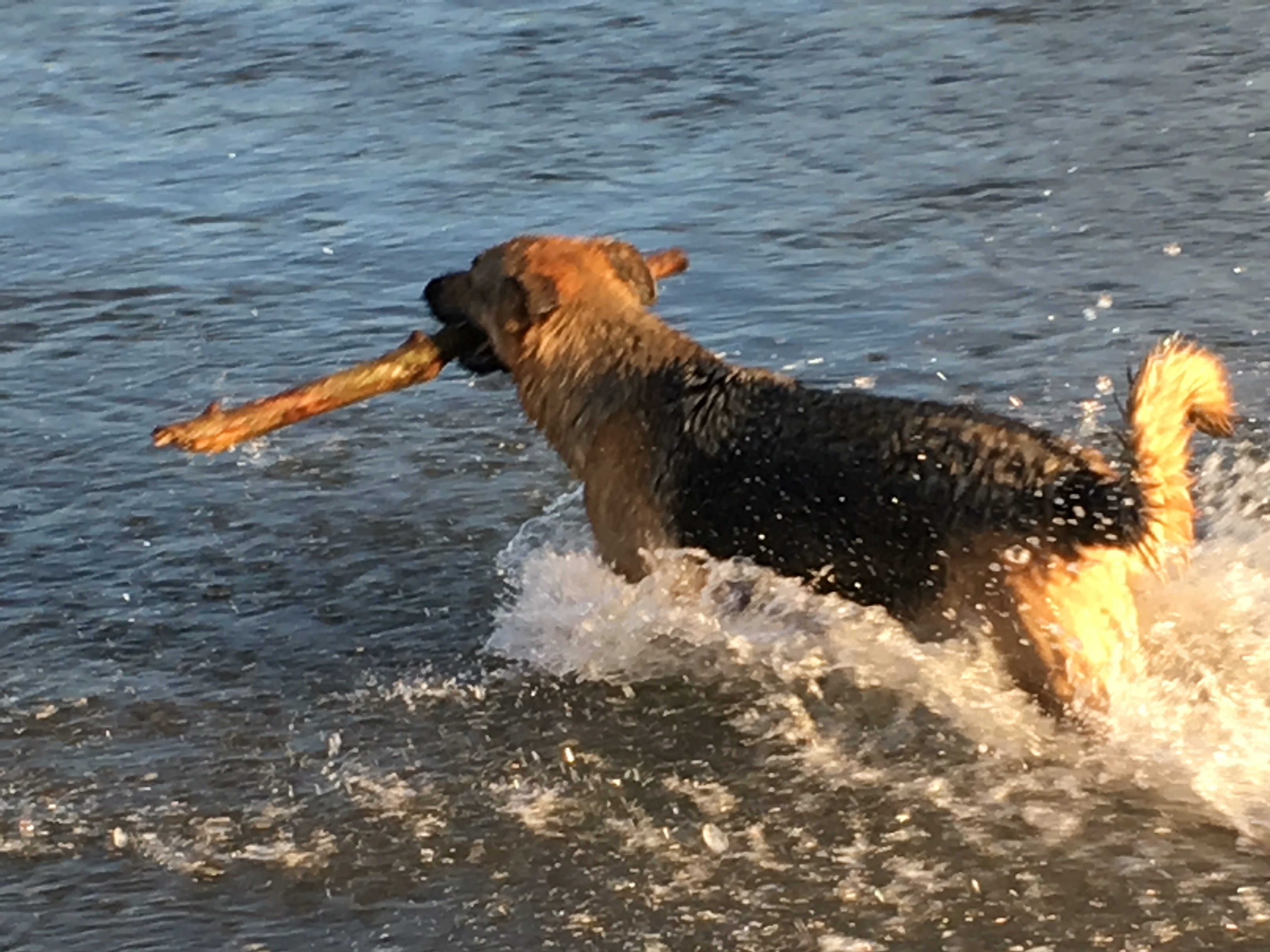 …and again and again.
This look. It's the on I get when I tell them it's time to go.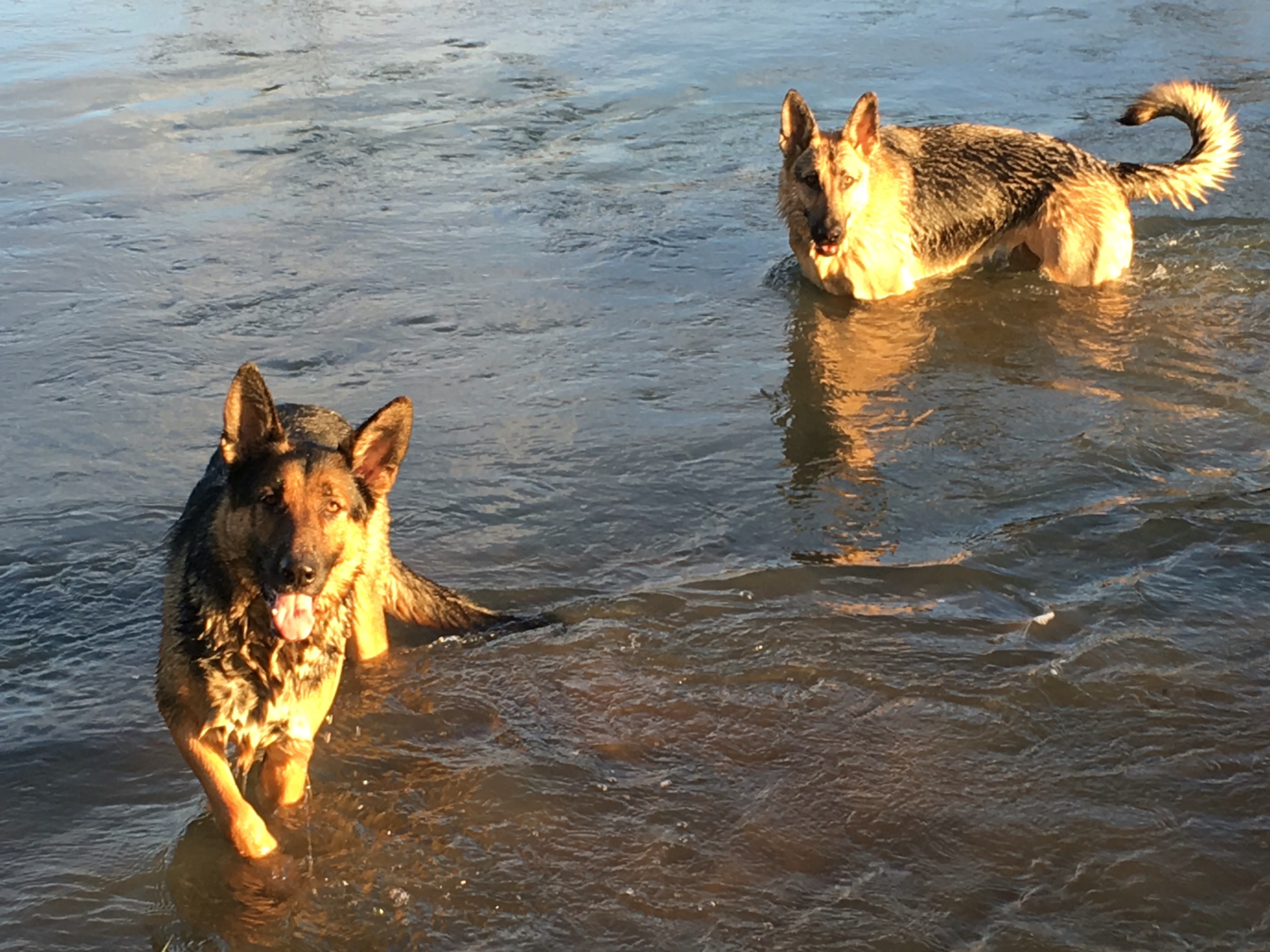 Srsly. I have to impersonate a blackjack dealer: show them my hands are completely empty … "No more sticks!" … before they reluctantly come out.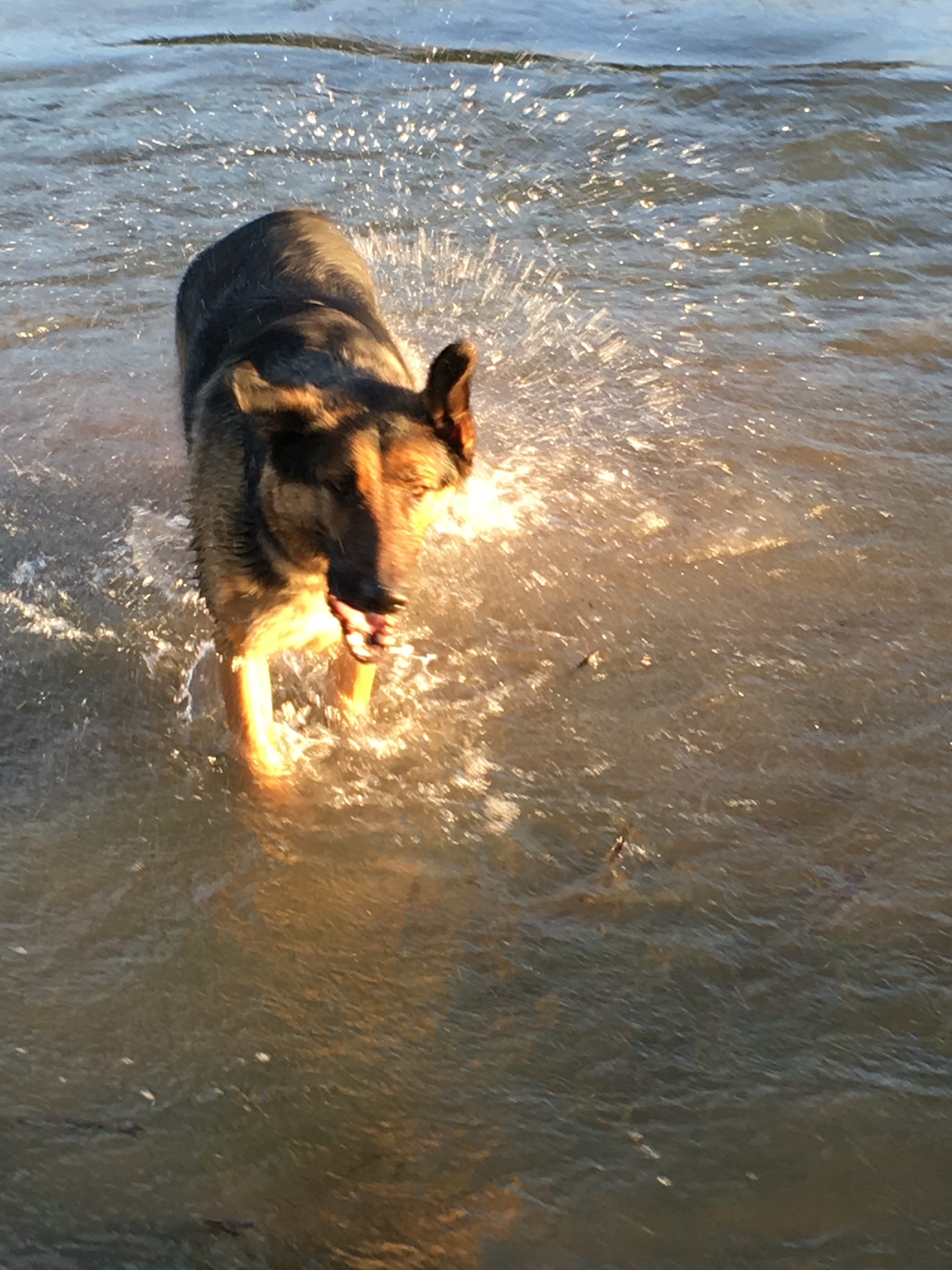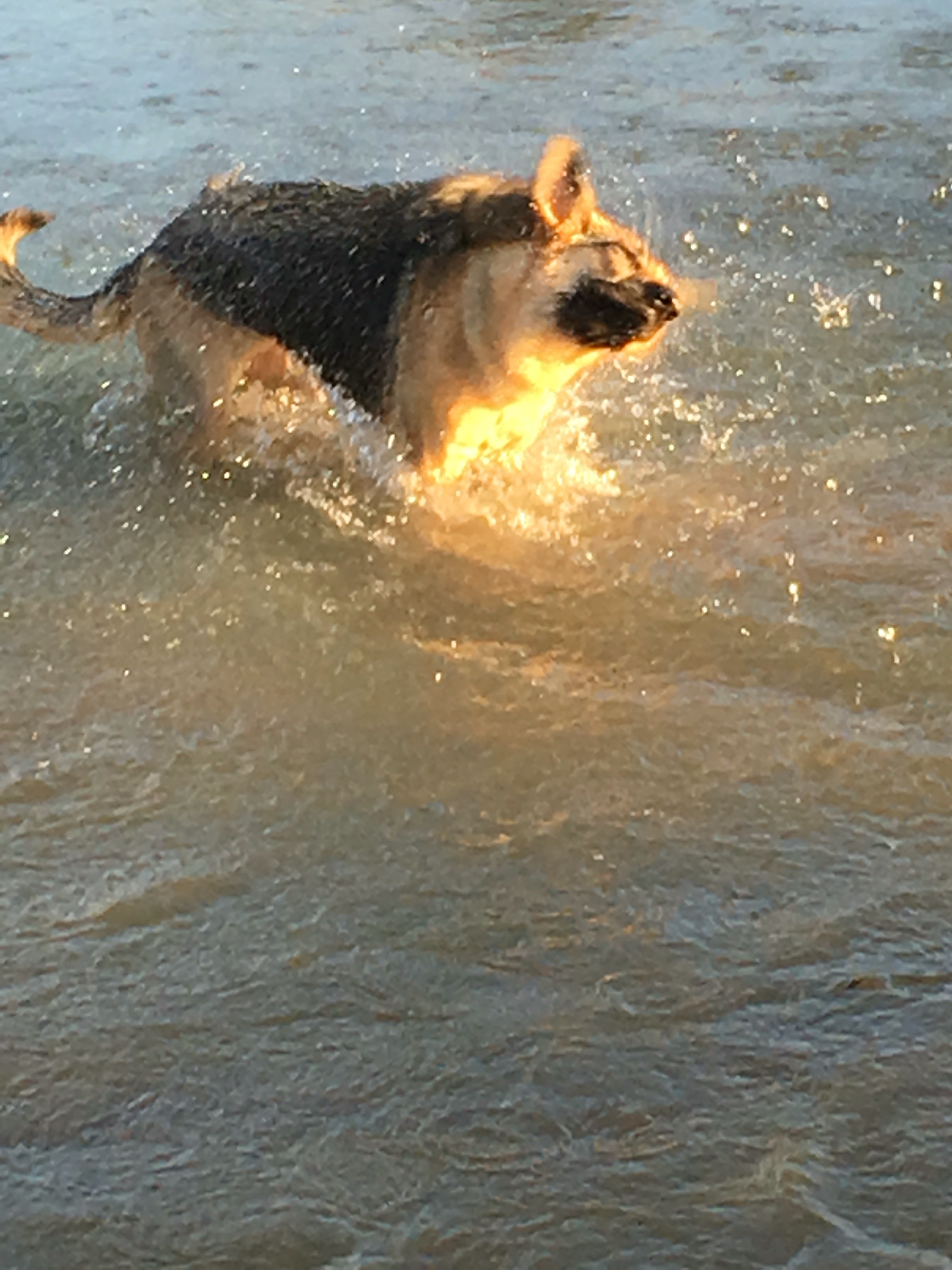 And then insist. "E'rybody's go home now."
But SCHWIMMING!!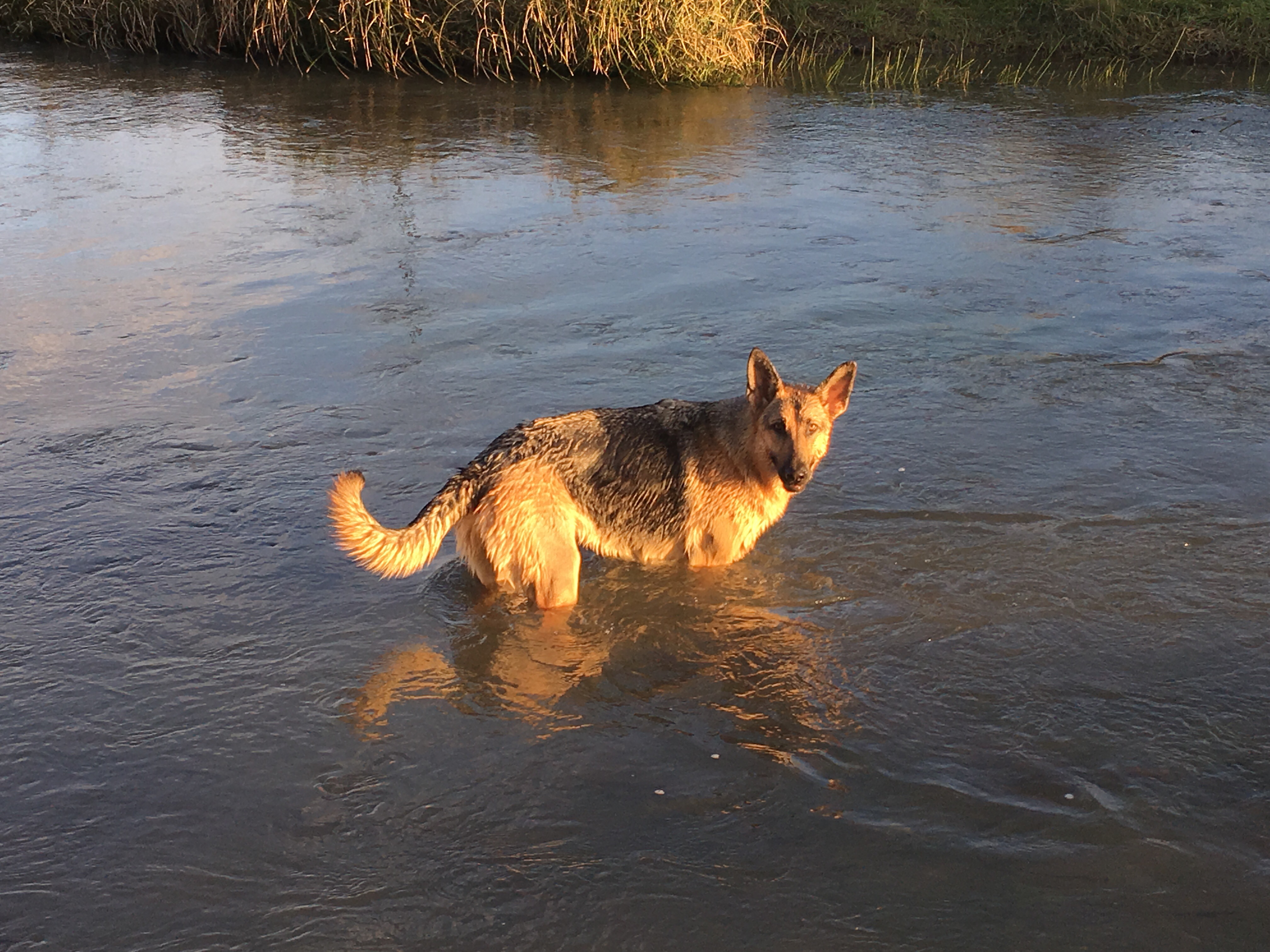 Have you tried reasoning with a Hairy Beast lately? Especially one with *that face* …
In the end, I prevailed. Bribed them, if I'm honest, with another run. To be rewarded with a lovely late afternoon perspective.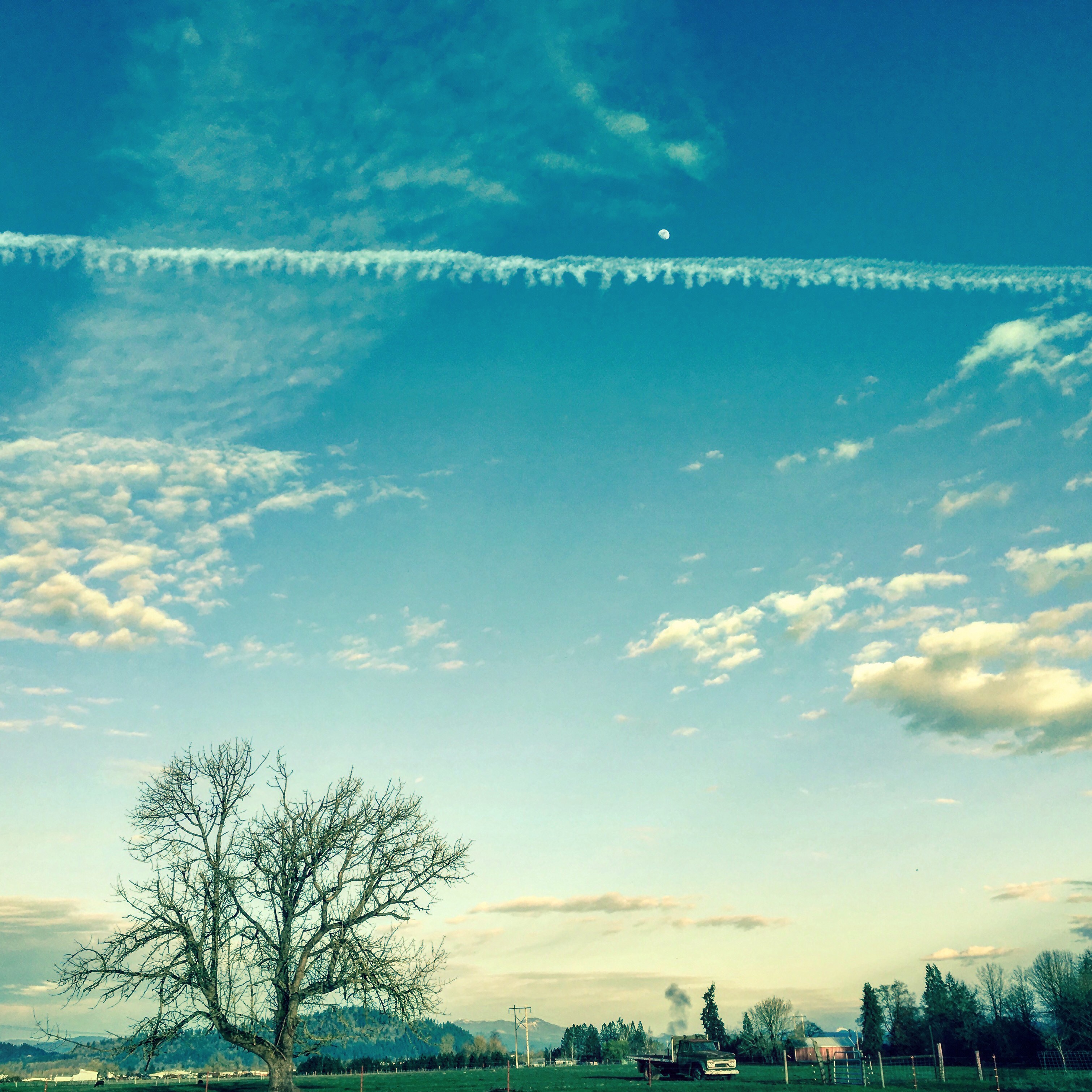 Well done, Friday. Well done.